Nicole L. Bickham, PhD
Somatic Psychotherapy / Ecopsychology / Community Reweaving
About
embody the change you wish to see in the world
MY GREATEST JOY as a therapist, and the focus of my practice, is supporting those who hold space for the healing of humans and the more-than-human world, including activists, therapists, healthcare workers, land stewards, and all those who work in support of regenerative culture. MY APPROACH is informed by both scientific and spiritual worldviews, and draws upon a variety of sources, including the NeuroAffective Relational Model (NARM), Buddhist psychology, interpersonal neurobiology, The Work That Reconnects, Ecopsychology, Focusing, and the Trauma Resiliency Model. WE MAY WORK WELL TOGETHER if you are committed to self-discovery and want to reconnect with your body. You understand that healing will require questioning the beliefs you've held about yourself and exploring your inner terrain, so that you can move in the world in new ways. You don't have to know HOW change will unfold in your life - in fact, you realize you cannot know - AND you are ready to show up for the process. AVAILABILITY If you have read the details above, resonate with my approach, reside in Wisconsin, and would like to explore the possibility of working together when I have new openings, please use the contact link at the top or bottom of this page. (Please note I only work with individual adults at this time, and I do not have immediate openings.) ----------------------------------- REWEAVING COMMUNITY Besides my work with individual clients, I am committed to exploring ways of reweaving the web of community that affirms the belonging of all members and supports each in developing and sharing their particular gifts toward the development of a more life-serving culture. This is work (and play) of co-creation. It requires weaving together strands of old and new ways, honoring our wounds - both collective and personal - and celebrating our interconnectedness. My past offerings have included plant walks, body acceptance rituals, grief workshops, women's circles, Ecstatic Dance, and experiential workshops incorporating practices from the Work That Reconnects and somatic therapies. LAND ACKNOWLEDGEMENT I work, live, and find solace on the traditional homelands of several First Nations, including the Menominee, Ho-Chunk, Ojibwe, and Potawatomi. These and other First Nations continue to be important members of Wisconsin communities today. For example, near my home, the Oneida people have fought to buy back a portion of the more than 60,000 acres of federally-established reservation land that were taken from them through deceptive practices. As the descendant of European colonizers of North America, I am committed to understanding and addressing the ways I have benefited from the genocide of First Nations people, as well as the exploitation of other people forcibly brought to North America, including hundreds of thousands of Africans. I recognize that these and other groups of people continue to be marginalized within American culture and that I continue to benefit from white supremacy. I acknowledge the contradictions of seeking rootedness for myself and supporting that process for other white people on lands our ancestors colonized and exploited. My work includes continuing to grapple with these realities and finding meaningful ways to support racial justice and regenerative land practices.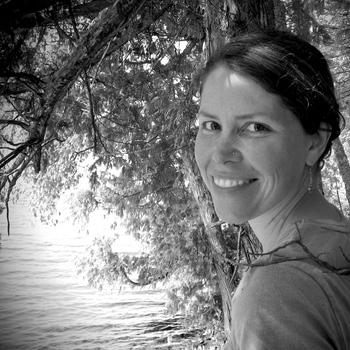 Nicole L. Bickham, PhD
Licensed Psychologist, Certified NARM Therapist
Services
heartful support for...
Relationship Issues
Anxiety
Life Transitions
Grief
Climate Anxiety
Caregiver Stress
Work-Life Balance
Approaches
Somatic
NeuroAffective Relational Model (NARM)
Trauma Resiliency Model (TRM)
Mindfulness-Based
Experiential Therapy
Focusing Oriented Therapy
Humanistic Therapy
Compassion Focused
Attachment-Informed
Insurance Accepted
Aetna
Anthem
BlueCross and BlueShield
CCHP
Chorus Community Health Plans
Cigna
Forward Health
Medicaid
Medicare
MHS
MultiPlan
Network Health
UMR
United Healthcare
Location
Telehealth Statewide + limited in-person appointments in